Inviting an external professional to your Momenteo account with the accountant access feature is now possible.
Here is how to proceed. Please note that the accountant access is a feature available with the Start, Explore and Plus plans to give access to your accounting data. Please note that this feature does not allow someone else to create or modify invoices.
How to send an invitation
First, on the tab located left, click on Access.
Click on Invite your first accountant or on the + located top right to invite the accountant or professional.
You only need to enter their email address to invite them.
They will then receive an invitation by email.
Once the invitation is sent, you can manage the invitations by clicking and using the Access tab.
You can revoke or resent an invitation if needed.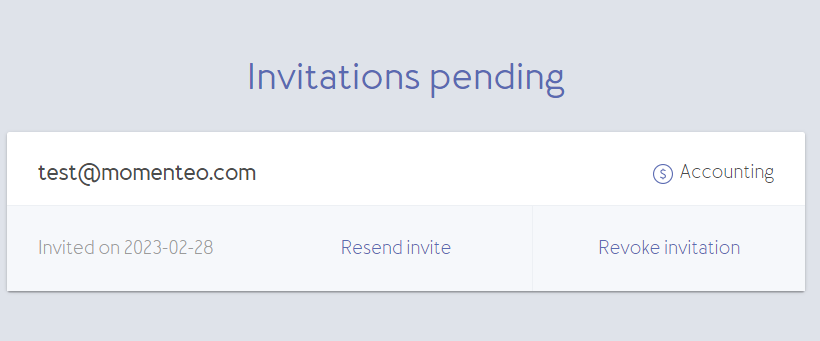 Once the invitation is accepted, you will have a list of all active members.
It is also possible to revoke the access if needed by clicking on the trash icon.